New Tetracyclines Recently Approved by the FDA: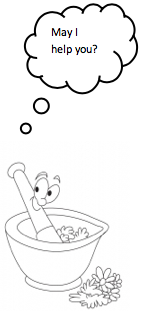 Omadacycline (Nuzyra) is a new tetracycline approved for treating community acquired pneumonia (CAP) and skin infections (including MRSA). In clinical trials omadacycline was shown to be non-inferior to moxifloxacin for CAP or linezolid for skin infections.
However, it is very expensive and costs about $350/IV dose or $400/oral dose. In addition, the mortality rate was higher in patients treated with omadacycline for community-acquired bacterial pneumonia (CABP) compared to patients treated with moxifloxacin in the studies. All deaths occurred in patients >65 years of age with multiple comorbidities. It is unclear why the omadacycline group had increased mortality, but the FDA is requiring ongoing studies to evaluate this observation. Patients in this population, particularly those with higher mortality risk, should be monitored closely for clinical response. Currently omadacycline is non-formulary at MHS. Any current use of this agent would be restricted to infectious disease and considered only for special circumstances (e.g. a patient with severe allergies to multiple antibiotics and/or concerns about QT prolongation with a fluoroquinolone). Otherwise the current MHS antibiotic formulary is more than adequate for treating CAP (ceftriaxone, azithromycin, doxycycline, Levofloxacin) and skin infections (Vancomycin, doxycycline, cefazolin (MSSA)).
Eravacycline (Xerava) is a new IV tetracycline approved for treating complicated intraabdominal infections (cIAI). In clinical trials it resulted in a similar clinical cure rate compared with carbapenems (e.g. meropenem, ertapenem) for this indication even among patients with infections caused by extended spectrum beta lactamase (ESBL) producing bacteria. It costs about $150 per day, about four times more compared to meropenem. Though promising for infections caused by ESBL organisms, clinical efficacy of eravacycline is too limited at this time to recommend its routine use here especially compared to carbapenems (the current standard for treating severe infections caused by ESBL producing organisms). There may be some potential use of eravacycline for cIAI's due to carbapenem-resistant Enterobacteriaceae (CRE), but resistance to eravacycline does exist and evidence is limited so use should occur with guidance from infectious disease. Like omadacycline, eravacycline does not cover Pseudomonas and should not be used as empiric treatment in cIAIs especially in critically ill patients or immunosuppressed patients. In addition, do not use eravacycline for complicated UTIs as clinical failure is a high possibility due to poor urine concentrations. Currently this antibiotic is non-formulary at MHS and usage would require infectious disease consult.